Last Updated on Monday, 02 January 2012 11:48 Written by manager Tuesday, 26 July 2011 12:03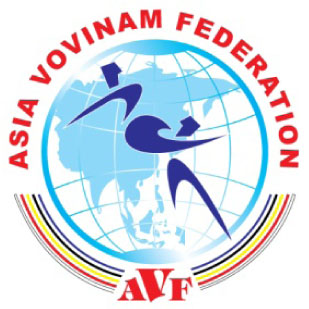 Asia Vovinam Federation was founded in the year 2008 in the presence of 11 Asian countries, Vice President of Olympic Council of Asia and I.R.Iran Olympic Committee Secretary General. According to selection which was held in I.R.Iran – Tehran, Mr. Mohammad Nouhi was selected as the President of Asia Vovinam Federation.
Asia Vovinam Federation has developed vovinam since it was founded and it has participated in authentic games like Indoor Games, Sea Games and Beach Games. Vovinam counts as a really interesting and attractive sport which is the Vietnamese traditional sport. It is practiced with and without weapons. It is based on the principle of between hand and soft. It includes training of the body as well as the mind. It includes wide range of techniques like punching, kicking, etc. this sport is played on tatami. It involves foot techniques like Taekwondo and hand techniques like Boxing, meanwhile it is a combination of Martial Arts specifically Kickboxing. Vovinam could be a perfect sport for every person who is interested in practicing martial arts.
Asia Vovinam Federation has done his best in order to develop Vovinam in Asia and cross the path to enter prestigious Asian games. Asia Vovinam Federation has been coordinating with World Vovinam Federation properly and it has good relationship with Olympic Council of Asia.
Asia Vovinam Federation is completely ready to cooperate with all international communities.  The federation is based on ethics and morality, Asia Vovinam Federation respect all champions, veterans and sport officials throughout the world . Besides all aforementioned issues, Asia Vovinam Federation is a  public non-governmental organization that invites cooperates all Asian athletes and sport officials for cooperation.
Asia Vovinam Federation constant theme : one Asia  one Vovinam